I don't see the (color, style, etc. . . ) that I want.
My shop has a cool, built in T-Shirt Designer where you create your own wearable kindness. There are items for everyone – hoodies, tote bags, smart phone covers, and even dog bandanas. You can even change the color of the design to (nearly) whatever hue your heart desires!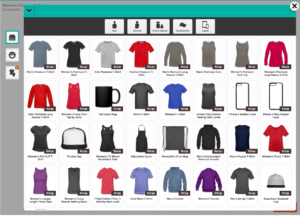 How do I contact you?
If you need to contact someone about placing an order or an order you've already placed please contact my fulfillment company, Spreadshirt. They manage all orders, printing, billing, shipping, technical issues, and returns.
Call them at 1-800-381-0815, email them at service@spreadshirt.com , or visit their help page.
No. I mean, how do I contact Y-O-U?
If you want to say hello or discuss new opportunities and collaborations to further the message of kindness! I'd love to hear from you!. And, subscribe to my newsletter to have kindness and smiles delivered to your inbox.
Shipping
We ship to just about everywhere. Which means, we really can encourage kindness all over the world!
What about returns?
As it turns out, my fulfillment company, Spreadshirt, has a warranty for happiness! "Kinda" of cool, right?
If you don't like your shirt for whatever reason you can return it within 30 days for a full refund, or exchange. For obvious reasons, items you customize cannot be returned. Read the full details about returns here.
May I use your designs?
TLDR: Not without my consent.
Some people may think of Grace & Kind as just a business. In truth, it's my passion and the purpose of my heart to encourage kindness. And, I take that purpose seriously.
My quotes and designs are registered trademarks protected by U.S. Patent and Trademark Laws and United States Copyright Office:
Encourage Kindness®, Real Men Act Kind®, Kindness is the New Black®, State of Kind®, Kindness is Love in Action®, Kindness is the New Little Black Dress®, Kindsiderate®, Kindness is my Favorite®, Carry Kindness®, and Kindness is my Super Power® are owned by Grace & Kind.
I'm always interested in hearing about collaborations to further the message of kindness. Please contact me to discuss your ideas.