Did you see a kind design that you'd love to have on a v-neck tee, phone case, mug, duffle bag, baby bib, or pillowcase. . . ?  You're in luck!  You can even change the color of the design to (nearly) whatever hue your heart desires!
You can get the design you love, in the color you need, on your favorite must have item!
Visit the T-Shirt Designer (or click on the backpack) to create your very own kindness gear!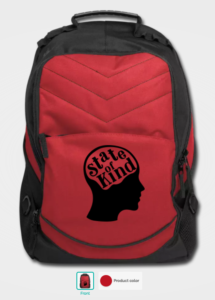 P.S. Please post your creations on my Facebook page – I'd love to see them!