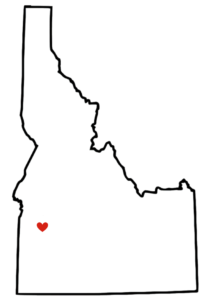 Hi, I am Nancy Raciti. I live in Boise, Idaho and I am the resident shopkeeper at Grace & Kind. Grace & Kind started in August of 2012. It had a different name and a different look at that time, but its mission has been the same since day one – to encourage kindness.
The evolution to Grace & Kind reminds me that I am saved by grace and I'm on a mission to share the Lord's love through kindness.
Everything is better with kindness!
P.S. I am excited about new opportunities and collaborations to further the message of kindness! I'd love to hear from you!